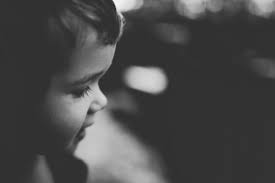 It's difficult to overstate the impact of poverty on inequality. Poverty has damaging short and long-term effects on nearly every area of life, from educational attainment to employment, from health outcomes to contact with the criminal justice system. Those effects are particularly harmful for children and families.
Research finds that poverty often has deleterious impacts on children's cognitive, physical, and social-emotional health. Children who have been exposed to poverty score lower on academic measures, are more likely to drop out of high school, and frequently have poorer health conditions that persist through childhood and into their adult lives.
In New York City, the 2016 Equality Indicators Annual Report found that children in single-parent families are disproportionately likely to be impacted by poverty. Single-parent households (33.0%), were almost twice as likely as families with two parents (16.6%) to be living below the CEO poverty line. Poverty increased slightly for single-parent homes (from 31.1%) and decreased slightly for dual-parent homes (from 17.0%) from the previous year. Across all age groups, children under 18 years old were also more likely to be living in poverty, with one in four (24.0%) children living in poverty compared to one in five (19.8%) individuals ages 18 to 64 and over 65.
New York City residents have access to a wide range of federal, state, and local programs that aim to reduce poverty and food insecurity for children and families including the Supplemental Nutrition Assistance Program, free and reduced-priced school lunch, State Children's Health Insurance Program, and child care assistance. Additionally, the NYC Child Care and Dependent Tax Credit adds to the federal and state tax credits and is available to families making less than $30,000. Yet, given the deep and persistent disparities highlighted in the 2016 report and by many others, further federal, state and local efforts will be needed to create substantial and sustainable change around this issue.
Click here to download results from the 2016 Equality Indicators report.